It's worth following the rules and regulations when it comes to wood burning and multifuel stoves. If you have not used or owned a stove before you might not be aware quite how hot the stove and the flue pipe can get. In normal operation a flue pipe will be at 150 to 250 degrees centigrade but can go a lot higher. If deposits attached to the inside of a flue catch fire then a flue pipe can even glow red (worst case scenario and extremely rare). Building regulations must sensibly cover all eventualities (including a pipe glowing red hot) to protect property and life. The floor underneath a stove or in front of the glass can get much too hot to touch and a suitable hearth is imperative.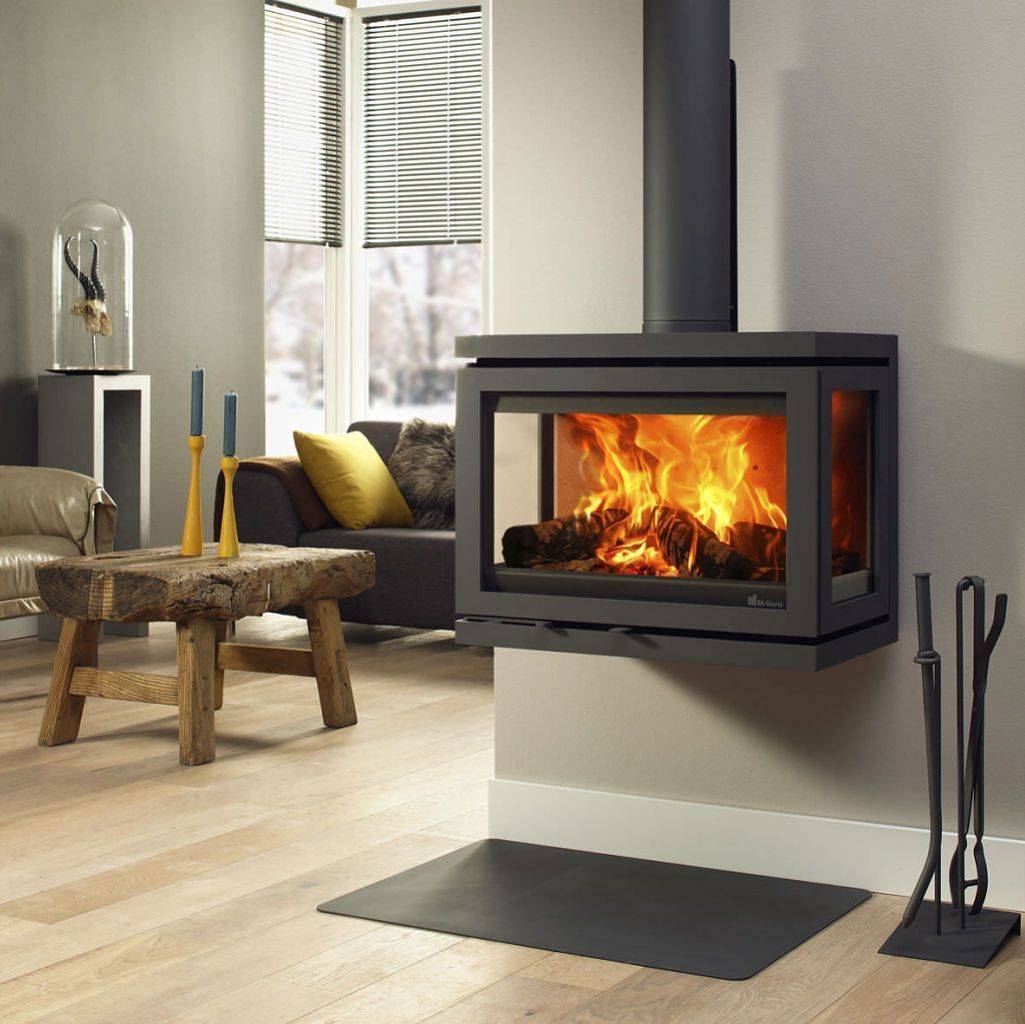 A "combustible material" is any material that is not A1 fire-rated or to as high a specification as this (your sofa and that wooden beam are definitely combustible materials!). Plasterboard is officially a combustible material. Materials such as "pink plasterboard" might have increased levels of fire resistance but this does not make them A1 fire-rated (e.g. pink plasterboard might be rated as holding back fire for "x" minutes but this is not the same as A1 fire-rated). A1 fire-rated means that it will not catch fire, full stop, and it will not fall apart in a fire. You are safe with brick, stone and plaster as these are NON-combustible materials.
Stud walls might have wooden battens behind the plasterboard and in this instance normal Building Regulations for combustible rules should be followed (just because the battens cannot be seen does not mean they are safe).
Grey areas?
At the end of the day "who is inspecting/signing off the job?" is the real question and it is these people that need to be kept happy. If in doubt err on the side of belt n braces caution.
TOP ADVICE: To make your job very easy just ensure there are no combustible materials anywhere near your stove!
Now let's look at the rules for:
– because they all have different rules.