WHAT IS A WOOD BURNING STOVE?
Sometimes referred to as wood burners or log burners these appliances burn wood in order to heat the air in a room or space. A multifuel appliance is different and, as well as burning wood, can also burn smokeless fuel and coal. Some appliances can be upgraded with a multifuel kit to convert to multifuel. Stoves are generally made of steel or cast-iron. Some stoves are "steel with a cast iron door".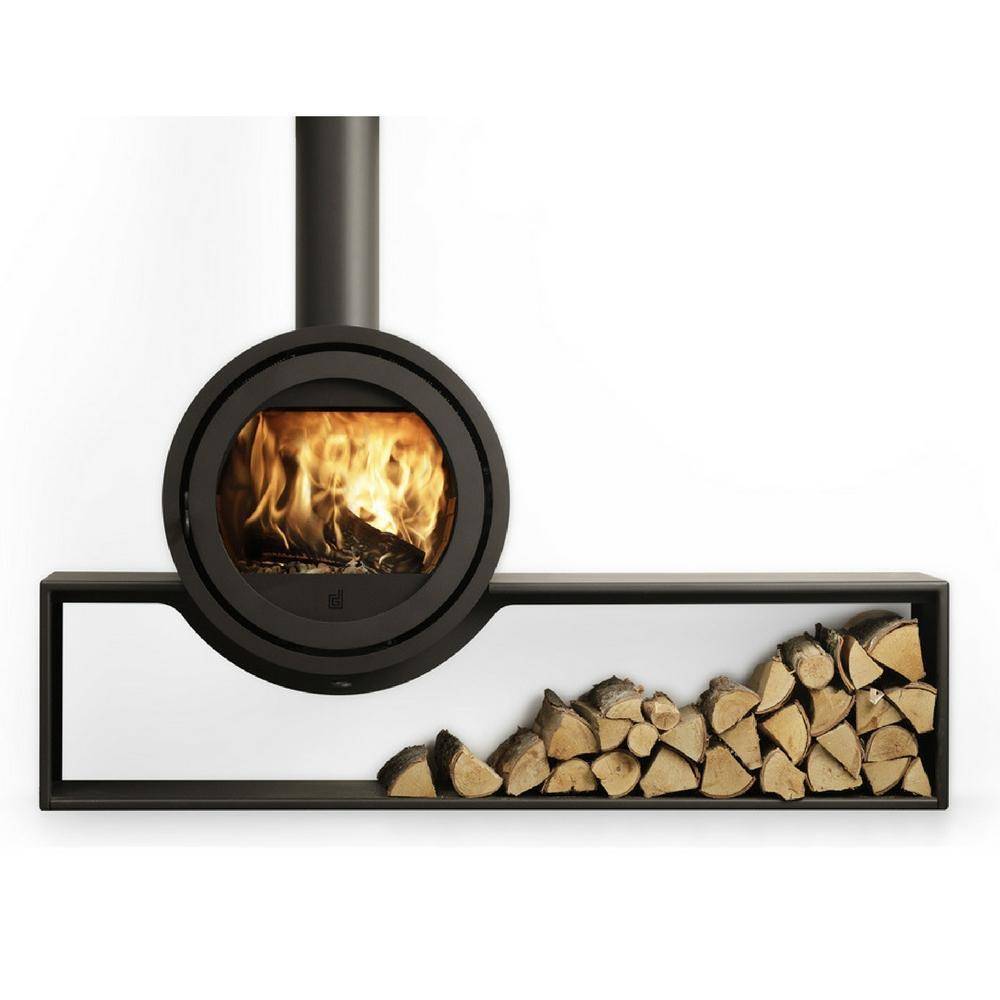 WHAT IS THE BEST YOU CAN BUY?
In our opinion, the DG Ivar available in 5kW and 8kW (or for a real statement check out the DG Odin above). If that is too much to spend then check out the Saltfire Peanut range or Firewire brand. All on our top selection page
IS A WOODBURNER BETTER FOR THE ENVIRONMENT THAN AN OPEN FIRE?
Yes. A modern efficient Ecodesign stove emits 80% less particulates into the atmosphere than an open fire and this assists in government's clean air policies. Wood is also a renewable resource.
In the UK about 75% of stoves sold are 4-5kW (typical British lounge). 20% are 8kW (large room). The rest are between 9-20kW.
Cheapest £300-£500. Middle range £500-£800. Most expensive £800+ with few venturing above £1500.
WHAT IS THE COST OF AN AVERAGE INSTALLATION?
Approx. costs if you have a chimney: £750-£1,000 (save £500 by self-installing).
Approx. costs if you have a chimney but need the fireplace "opening up": £1,600-£2,000 (save £1200 by self-installing).
Approx. costs if you do not have a chimney and need a flue: Shed £425-£600. Bungalow £1500. 2-storey house £2500. Save £1,000-£1400 by self-installing.
Above figures include labour and materials but no appliance.
We, of course, advise you to purchase your stove and materials from Stovefitter's to ensure quality goods are installed (some installers use budget materials to increase margin).
We do not fit stoves.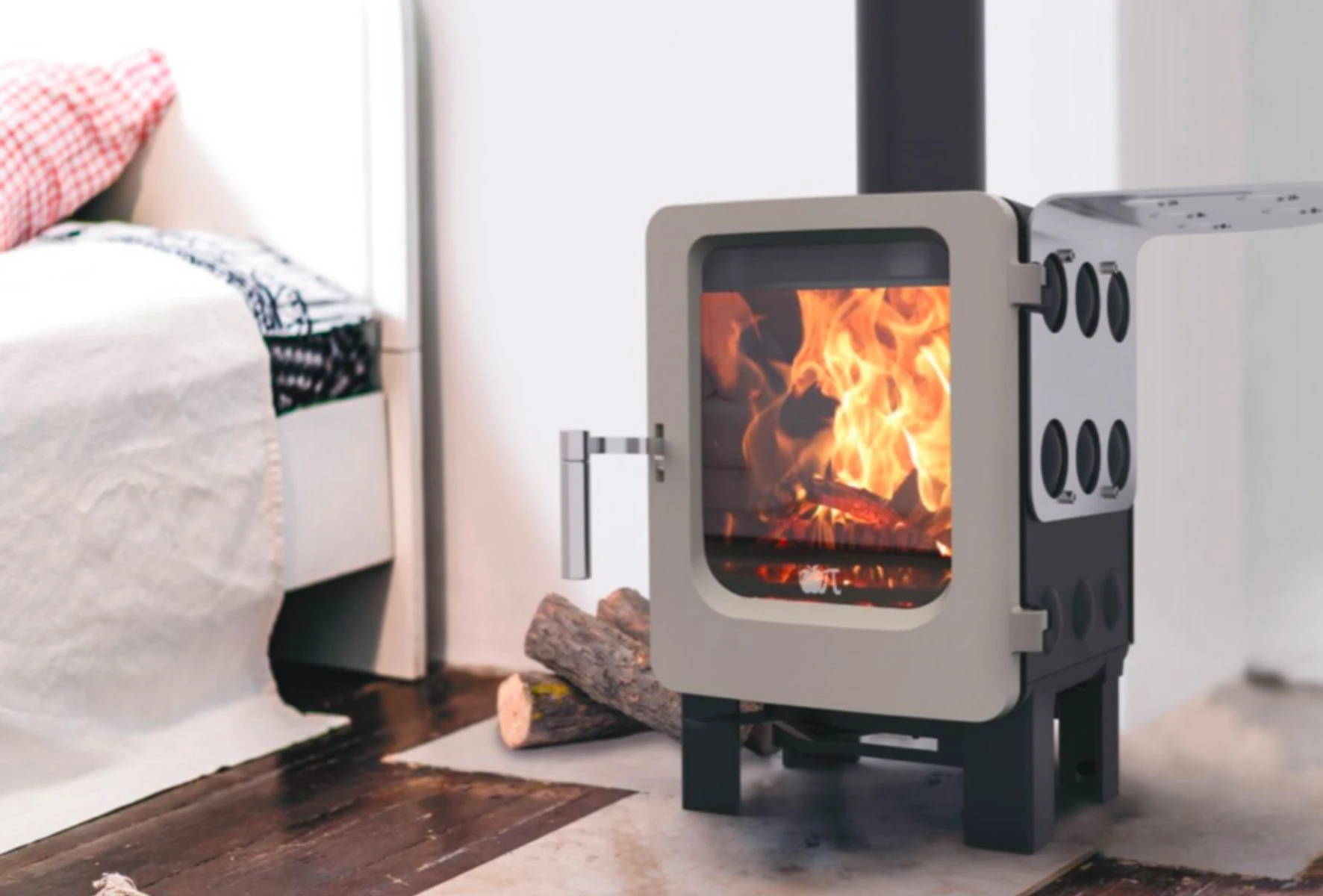 Yes, you can legally self install. However, installation of stoves and flue is notifiable and does need signing off by a registered installer in a suitable scheme or your local council's Building Control Department. With regard to the latter some councils are really helpful and do this all the time, whilst others may refuse to help even though it is their statutory duty to assist.
Do it yourself and get an installer to sign it off at the end? Some will but many will not. What they will usually do is let you do some of the work (e.g. do all the fireplace and hearth work and just leave them the actual stove-install). We advise you to purchase appliances and materials from us to ensure a high-quality product is installed (some installers use budget materials to increase profit margins).
If you are thinking of self-installing your wood burner then you will find our Stovefitter's Manual site very useful, with a wealth of helpful 'How To' articles. The following are some of our most popular articles:
DO STOVEFITTER'S INSTALL WOOD-BURNING STOVES?
Despite the name, Stovefitter's does not do installations or fittings. We do sell all the goods required for the job and we are well known for assisting people who desire to self-install.
We can provide you with a list of installers in your area and are happy to help in the unlikely event of your install not going to plan.
We have a selection of Easy Guides (shown above) as well as a comprehensive DIY Installation Manual written by Stovefitter's owner Julian Patrick.
IS IT EASY TO BUY SPARES PARTS OR GLASS FOR A WOOD BURNING STOVE?
ECODESIGN, SIA AND DEFRA. WHAT'S IT MEAN?
If you live in a Smoke Control Area you will need to choose a wood-burning stove approved by DEFRA to burn wood in the area (legal requirement). These are generally described as "Defra approved".
The SIA logo recognises wood burning stoves that meet the Ecodesign Ready regulations that will come into place in 2022. These regs are designed to ensure burners are cleaner and less polluting. Appliances installed before this time do not legally need to meet this requirement.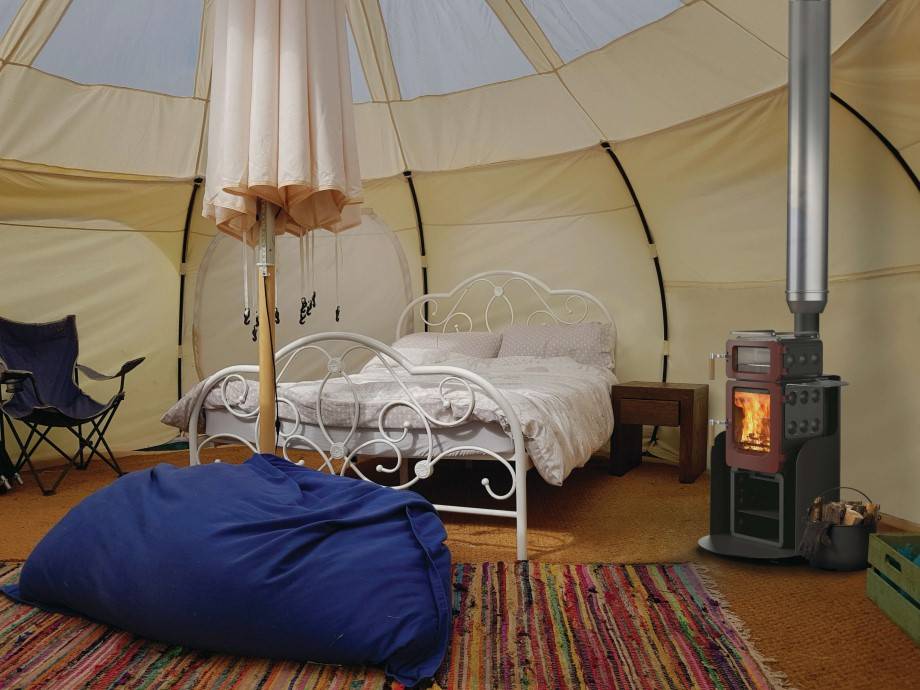 I DON'T HAVE A CHIMNEY WHAT CAN I DO?