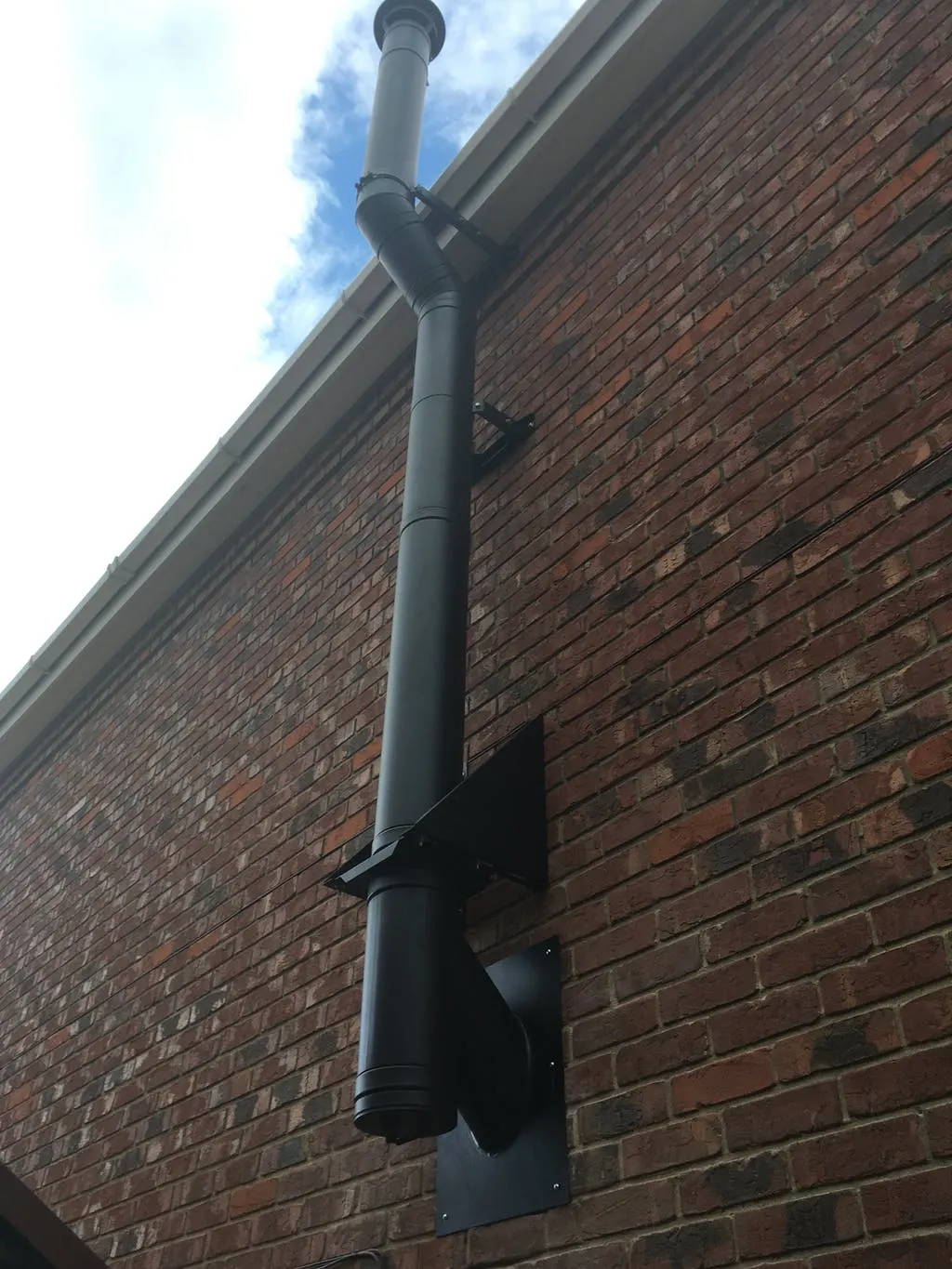 If you don't have a chimney you will require a clip-together twin-wall system referred to in the trade as "twin wall".
If self-installing you can read our helpful Installing a Twin Wall Flue Chimney guide.
Everybody with no chimney might also find this guide to chimney regulations useful (short useful video included).
You can buy the individual components from us, or a bespoke designed twin wall system.
Need an installer? Our list of installers who will fit our flue systems.