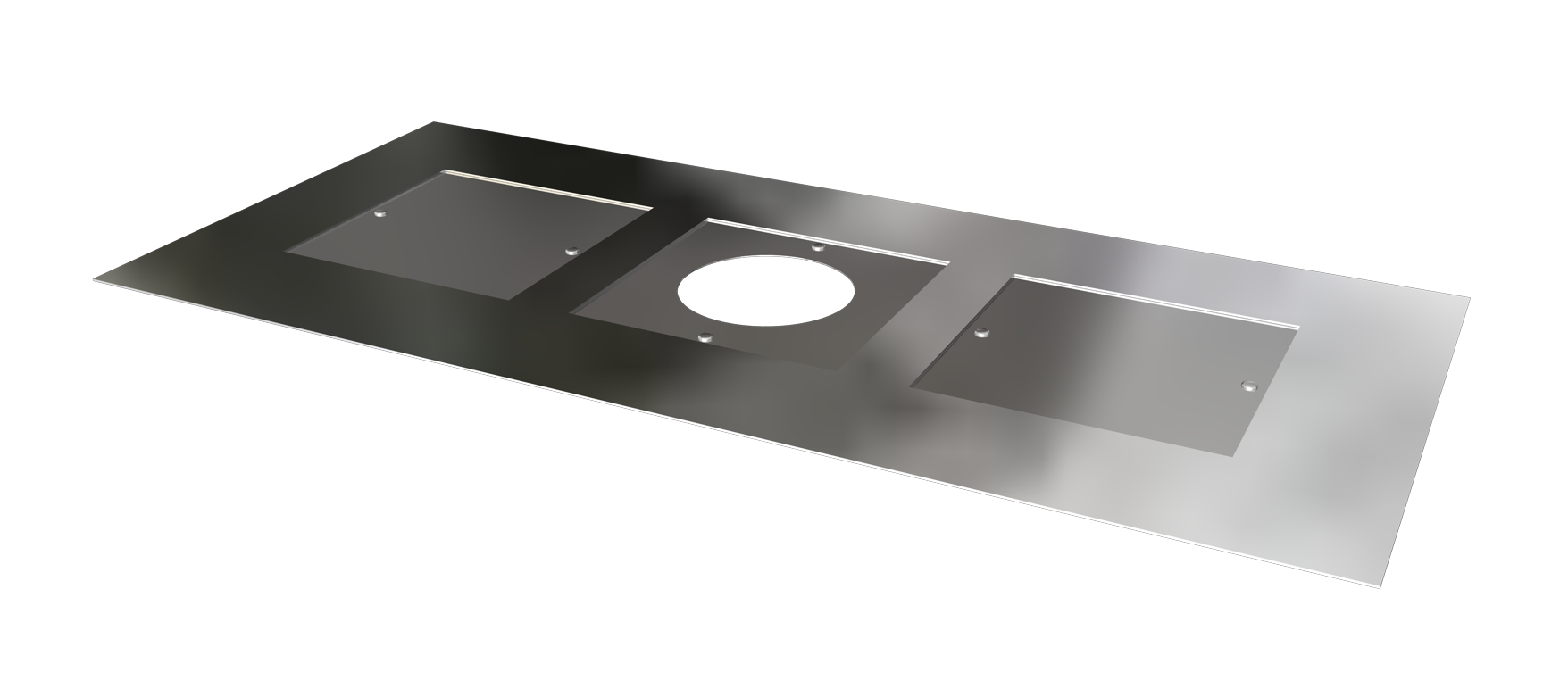 A closure plate and a register plate are not the same. A register plate is used when a chimney has no stainless steel liner. It closes off the chimney at its base, just above a wood burning stove. It acts as a barrier to prevent the smoke and fumes in the chimney entering the room. The register plate must therefore make a sturdy seal between the room and the chimney and MUST be made of galvanised or stainless steel (or other non-rusting metal) at least 2mm thick.
Why does it need to be made of metal?
Well if a register plate failed then smoke could enter the room. This could happen, for example, if a brick fell from inside of the chimney.
A register plate will usually have access doors to allow the sweep to access any chamber above it to remove fallen soot.